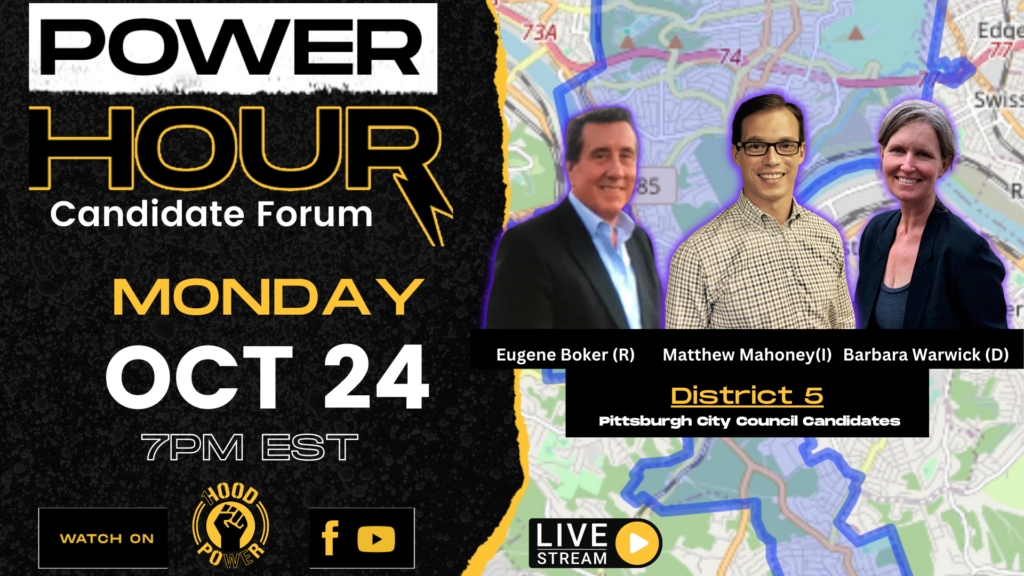 On Monday night at 7pm, the 1Hood Power Hour will host a candidate forum for the district five council seat.  The council race is a special election happening on November 8th to fill the vacancy left by former council member Corey O'Conner.  The virtual candidate forum will be aired live on the Facebook and YouTube channels of 1Hood Power.  All district five council candidates have been invited.
Confirmed candidates are as follows:
Eugene Boker (R)
Matthew Mahoney(I)
Barbara Warwick (D)
District 5 encompasses Squirrel Hill South, Greenfield, Regent Square, Swisshelm Park, Hazelwood, Glen Hazel, Hays, New Homestead and Lincoln Place.