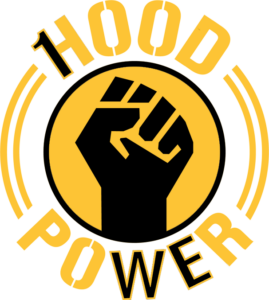 The power is in our voice and our vote.
We've been told our voice doesn't matter. We've been told our vote doesn't count. But every Black freedom fighter, protestor, abolitionist, and activist knew that narrative was fabricated. To change the trajectory of our future, we must continue to raise our voices—together.

Our history, our story, serves as the blueprint. It proves that our collective voices result in policy wins. Our unstoppable force led us to our right to exist in public spaces, our right to vote, and even our right to lead in The White House. Our voice projects power. Our vote influences opinions.

We've come a long way, but the fight is far from over.

Join 1Hood Power, a Pittsburgh-based 501c-4 organization, to ensure we get to the finish line and achieve equity.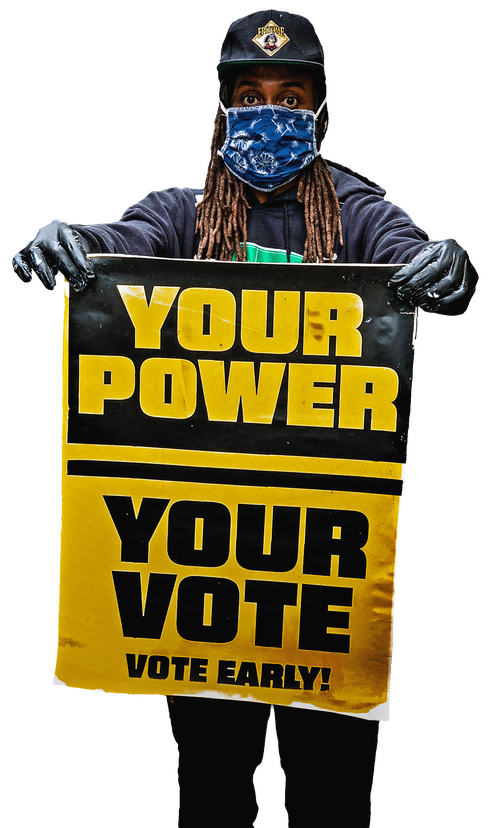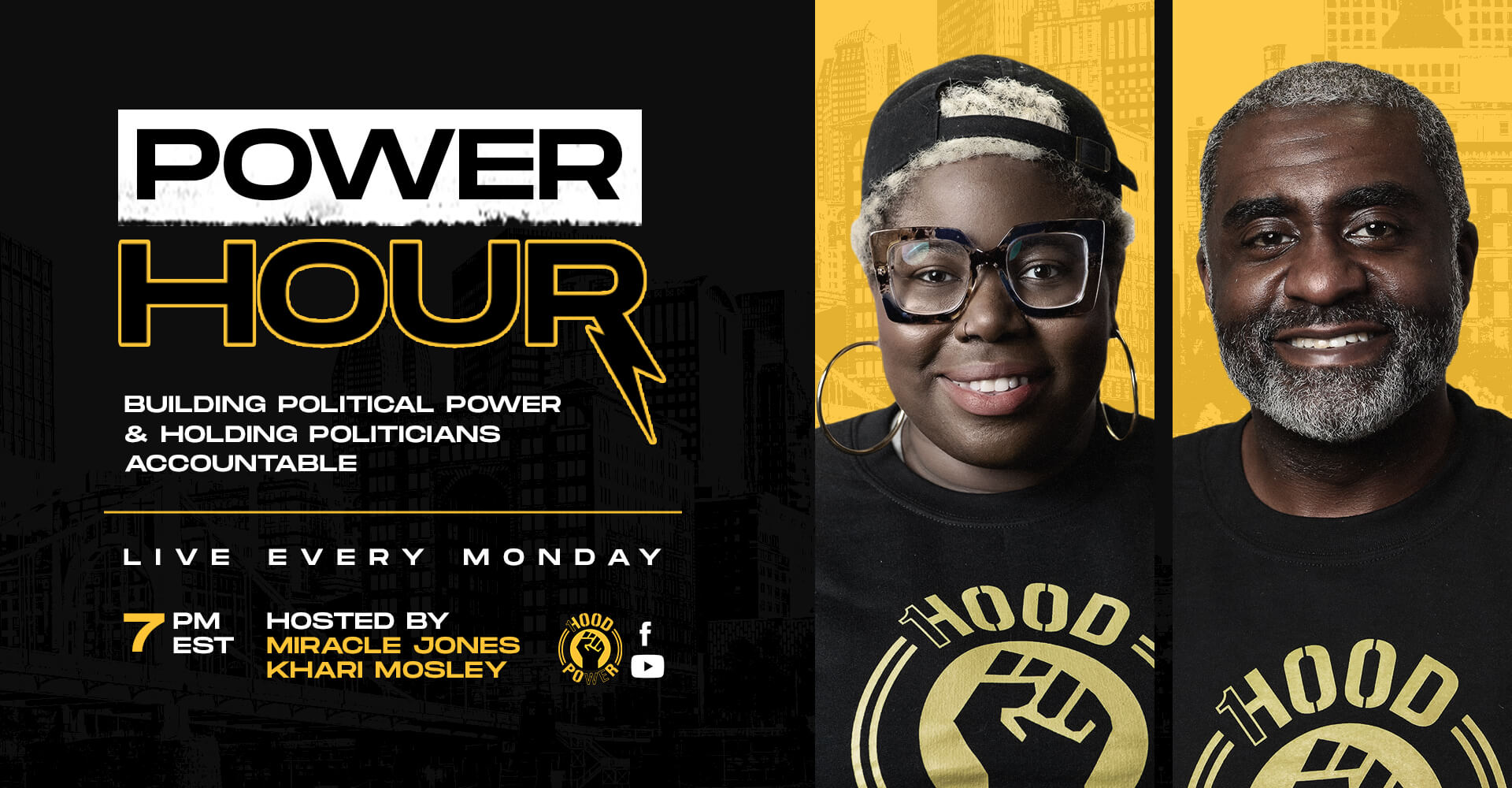 Power Hour
26112
26112 people viewed this event.
Tune into 1Hood Power Hour every Monday at 7 p.m. EST. Power Hour is a virtual public affairs forum featuring elected officials, policymakers, and thought leaders discussing current events, legislative action, and electoral politics. During election season, Power Hour broadcasts a series of candidate forums, where candidates share their reasons for running and their proposed platforms and policy agendas. The live, interactive program provides the public an opportunity to have a seat at the table and ask questions in the comment section.
1Hood Power's mission is to build political power, hold politicians accountable, and develop effective political leadership through electoral organizing, issue advocacy, and civic education efforts. 1Hood Power is the advocacy arm of 1Hood Media, a collective of socially conscious artists and activists. The newly formed organization rose out of 1Hood Media's 2019 Power Up Campaign, which mobilized voters to the polls in the November 2019 general election for Allegheny County District Attorney. In the precincts 1Hood Power targeted, turnout increased 47.5 percent compared to turnout in the 2017 general election and 38.8 percent compared to turnout in the 2019 general election for Allegheny County District Attorney.
Transform The Future With One Vote—Your Vote.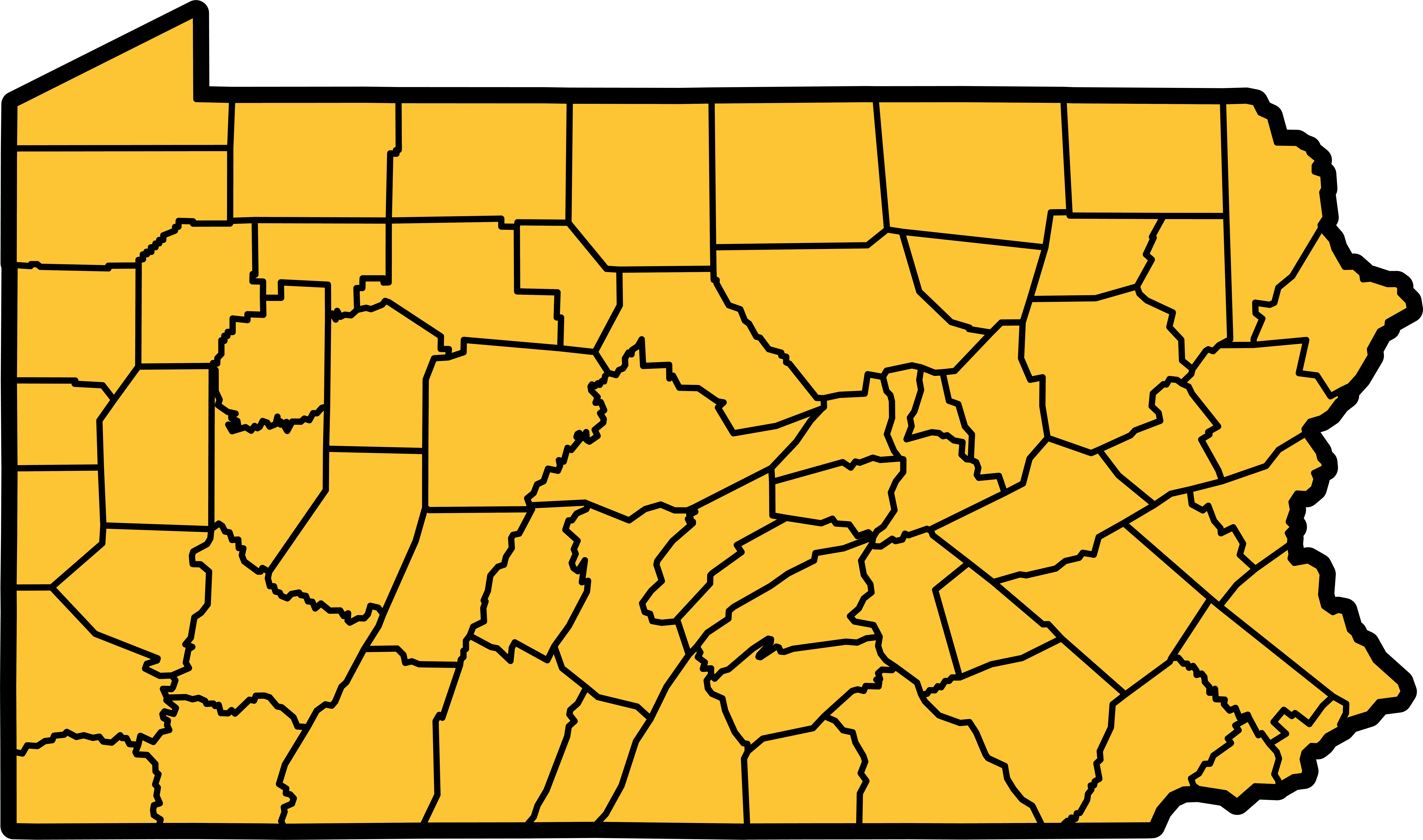 Change can't wait! Be a change maker and volunteer your time and talent.
Home